Smart boards, also known as interactive whiteboards, are state-of-the-art technology that are changing the way we teach, learn, and collaborate. It combines the simplicity of a traditional whiteboard with the power of a computer to provide users with a platform to interact, discuss and learn in a dynamic and engaging environment.
HUSHIDA is one of the leading manufacturers of smart whiteboards, famous for its 4K Ultra HD interactive smart whiteboard IFP. This high-definition interactive smart whiteboard enhances the teaching and learning experience by maximizing engagement inside and outside the classroom.
Let us take the HUSHIDA D2 model as an example to introduce Smart Board: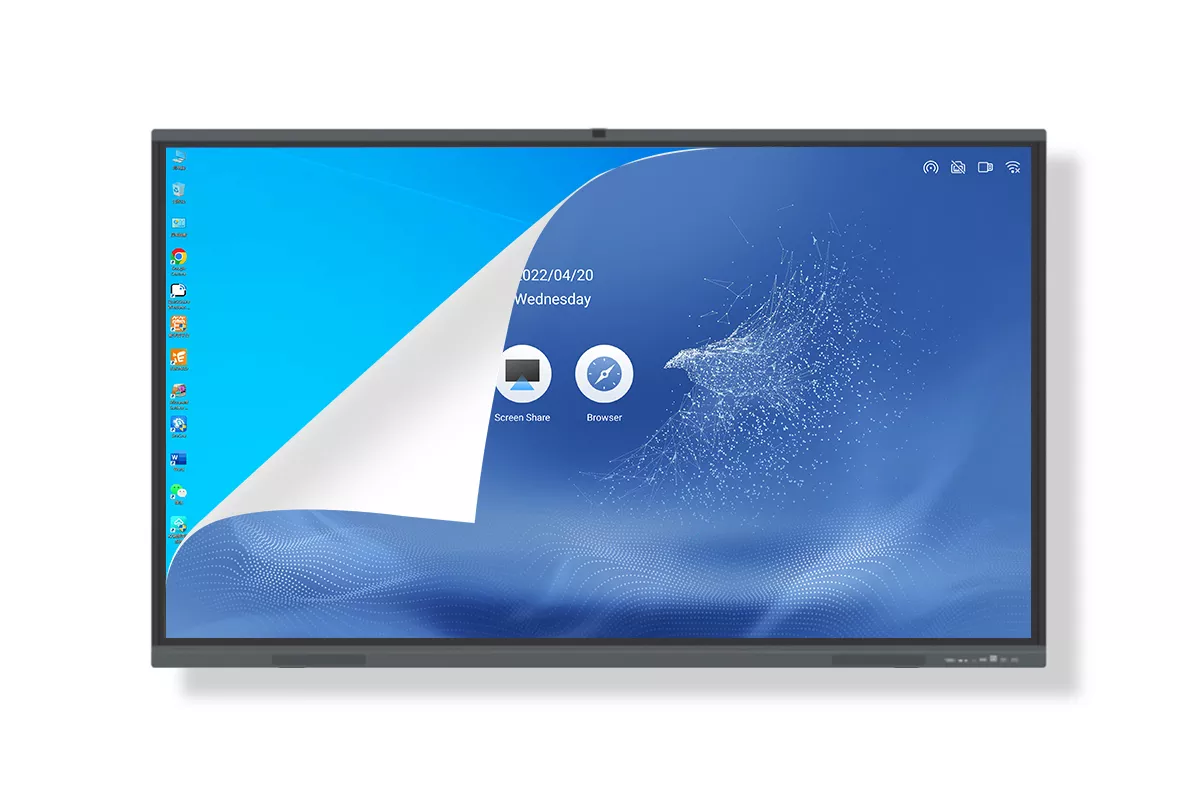 Main features of HUSHIDA smart board
HUSHIDA's smart board design has numerous features, making it ideal for educational and corporate environments:
1. High-resolution display: The display is available in multiple sizes – 55-inch, 65-inch, 76-inch, 86-inch, 98-inch and 110-inch, providing a clear and vivid visual experience.
2. Multi-touch: The smart board supports 20/40 touch points, allowing multiple users to interact with the board at the same time.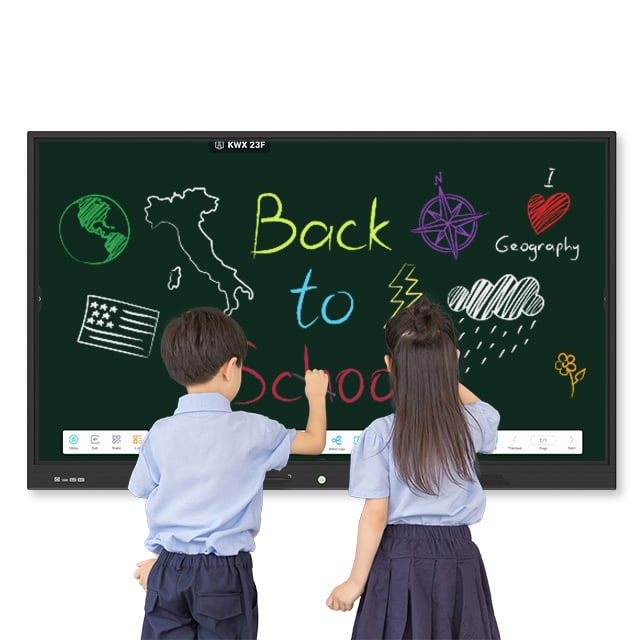 3. Anti-glare screen: The anti-glare screen ensures visibility in all lighting conditions, making it ideal for a variety of environments.
4. Screen Sharing: Smart Board allows users to share their Windows computer's desktop to an interactive display, thereby facilitating collaboration and group discussions.
5. Compatibility with various apps: It provides a curated list of approved educational apps from Google Play Store that you can add directly to your smart whiteboard.
6. Smooth writing experience: The smart whiteboard provides a smooth writing experience like paper and pen. Users can use a stylus to write on the smart board while dragging or zooming the canvas.
7. High-definition camera: Equipped with a 13MP high-definition camera, built-in high-definition image processing engine, supporting image motion compensation and color enhancement.
8. Fast Data Transfer: Smart Board can transfer data to your interactive board faster and more securely.
In addition to these features, HUSHIDA's smart board also comes with a range of external accessories such as an OPS computer, stylus and USB screen projector. This smart board is also compatible with the latest Android 12 and Windows 10 systems.
All in all, a smart board like the HUSHIDA interactive smart whiteboard is more than just a teaching tool. It is a platform for interactive learning, brainstorming, collaboration and innovation. By integrating technology into the learning process, smart whiteboards are redefining the way we teach.